Cat's Meow Village Wooden Collectible Pieces
From a loft workshop handicraft to an international phenomena, the story of the Cats Meow Village Wooden Collectibles is an American success story. The biggest question now is usually "What are my Cats Meow pieces worth?"
Cats Meow Village Resources
What Cats Meow Pieces Are Worth

See how to find their value, and where to get the best prices for those special Cats Meow Village piece you have been looking for.
How Cats Meow Pieces Are Made

From her grandfather's barn loft workshop, to her basement workshop, to national production, see the evolution of how Cats meow Village Wooden Collectibles were made..

Image source: CatsMeowVillage.com
History of Cats Meow Village Collectibles

They started life in a barn loft workshop, graduated to a basement workshop an then exploded into production for international sales. The American success story of Faline Jones Cats Meow Village Collectible pieces.
Where to find Cats Meow Village pieces
…the ebay of today
In striving to compete with the "trustworthiness" reputation of Amazon.com, ebay has revamped their operations to make the customers experience, and the "trustworthiness" of their sellers, as safe and convenient as shopping at your favorite local antiques store.

Read more about ebay's Buyer's Protection Plan.
See all Cats Meow Village pieces currently on ebay:

You can use this link to see the actual prices of CMV pieces sold.
Find your piece by using the search box at the top of the page.



>>> See current CMV sales prices
You might be interested in the first Cat's Meow Village series issued in 1983.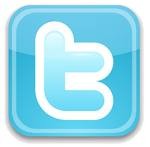 Like this? Tweet it with one click here!
Related tags: Cat's Meow Village wooden collectibles, Cats Meow Houses, Cats Meow Collectible, Galveston Series
Return to Home page